China rich kids show off outrageous Bank Account & Orgy Photos online
Super Scandal Commie Style
Chinese Rich Kids Post Photos Of Their Bank Accounts Online After 'Sex Party' Feud
China's new money rich kids are getting more and more outrageous — and creating more and more of a backlash online.
The latest scandal started earlier this month after reports of a "sexy party" at the Hainan Rendez-Vous Lifestyle and Yacht Show in the coastal resort of Sansa.
Shanghai Daily reported on the sordid details of the party, including allegations that one model earned 600,000 yuan ($97,000) from the sex parties, and that more than 2,000 condoms were used over 3 days. Local government officials are now investigating the reports.
The scandal escalated as members of a luxury group called the Sports Car Club (SCC) accused notorious a 20-year-old socialite, Guo Meimei, of offering sex for money at the party. Guo had previously set off a controversy for flaunting her luxurious lifestyle online while claiming (falsely) to work for the Red Cross.
Guo responded with a photo of 5 million yuan ($800,000) in casino chips (as seen at the top of this post), implying she didn't need the money.
It was at that point that (rumored) SCC members responded by posting photos of their bank accounts.
Here's one picture doing the rounds on Weibo:
The screenshot appears to show a bank balance containing 3.7 billion yuan — at current exchange rates around $597 million.
According to OffBeatChina, the owner of this bank account is believed to be 19 years old.
Another user responded by posting a screenshot of their own account:
It's a little hard to make out, but that bank account appears to have over 9.9 billion yuan — $1.5 billion.
These screenshots may well be fakes, but they've certainly stirred a lot of hatred online, where they became part of the highest trending topic on Weibo.
"I'm not surprised hearing something like this," one Weibo comment quoted by Shanghaiist says, "but it is really quite disgusting for a bunch of rich, bored fuerdai [second generation rich] to show-off their fancy lives like this."
As new money pours into China, stories of outrageous rich kids are getting more and more prevalent.
While outrage online is largely directed at the spoiled sons and daughters of newly-mminted entrepreneurs, politicians' families have faced criticism too. Notably last year the fabulous life of Bo Xilai's playboy son was scrutinized and a tragic $1 million Ferrari crash ruined the political ambitions of the young driver's father.
Flashy lifestyle of China's rich kids draw envy, criticism
China's rich second generation is often criticized for its extravagant lifestyle and held as an example of the country's moral degeneration.
Just how rich are rich Chinese kids these days?
Extremely rich? Stinking rich? Filthy rich?
Chinese rich kids "Fuerdai" fly in private jets …
… and fuck around in Supercars.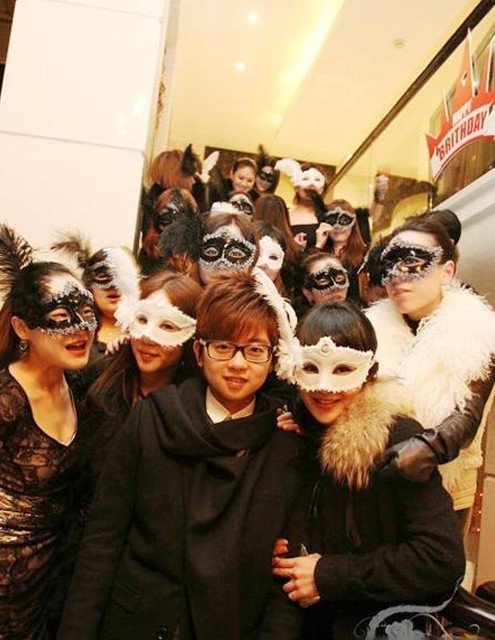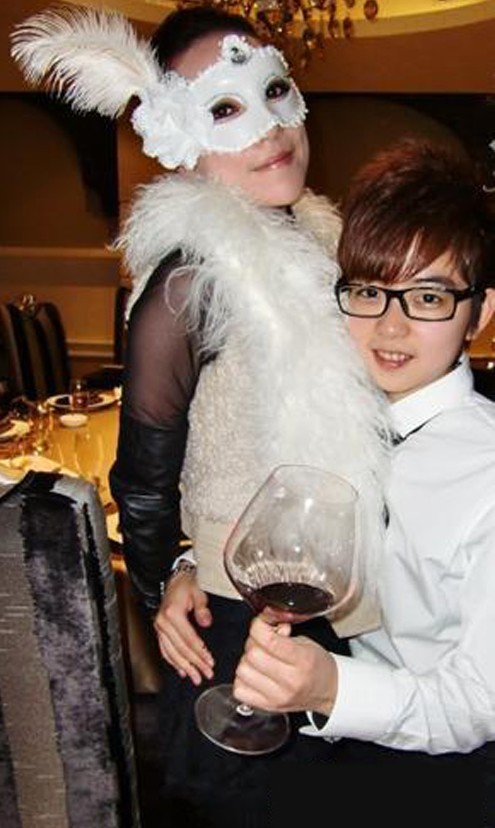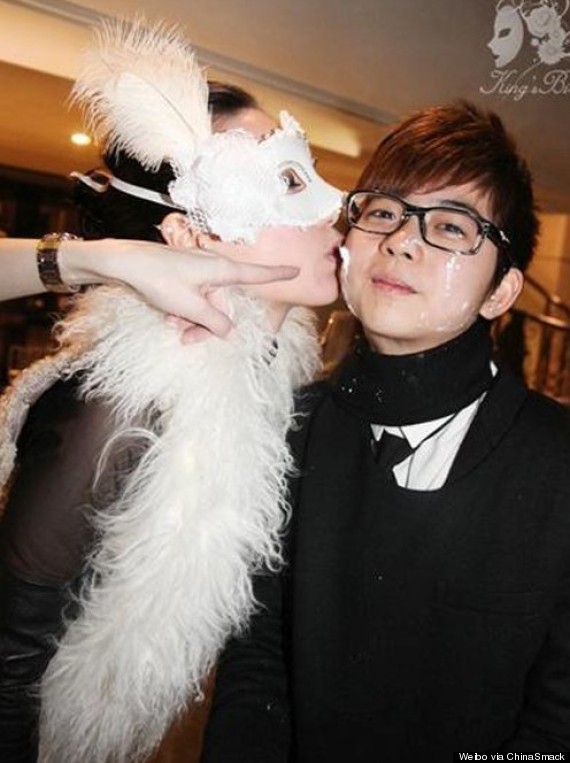 rich chinese kid Zhang Jiale
If pictures posted by Chinese heiress Zhang Jiale on Chinese social media site Weibo are anything to go by, they are all of the above. And more.
Zhang Jiale's flashy pictures posted on her private account went viral recently, sparking discussion on the blogosphere about the extravagant lifestyles of China's "fu er dai," or rich second generation.
Members of China's Rich 2G, as it is referred to by the Chinese media, inherited their wealth from their parents, who made money when the country's private sector opened up more than three decades ago. Today, they are criticized for their extravagant lifestyles and held as an example of China's moral degeneration.
Most of them, like Zhang Jiale, are post-'80s babies.
The 40 or so pictures of Zhang Jiale floating around on the Internet show her posing in an Aston Martin, drinking on her private jet and showing off her diamond-studded iPhone.
In one of the pictures, the 22-year-old is pictured sitting amongst a pile of shopping bags from Dior, Gucci and other expensive labels. Other pictures show her cavorting with beautiful women at a masked ball.
One commenter said: "When someone's money gets to be more than he can spend, their lives are just like this, wearing sunglasses, driving cars, sailing boats, flying private jets, scoring chicks. It's just about the same as with the struggling us. We wear glasses [for myopia], drive Altos [a cheap Chinese automobile], ride on boats, look at planes, pick up conversations with girls, have foot baths. There's not that much difference!"
Similar pictures of China's Rich 2G have surfaced on the Internet before. A post from 2009 brags about the lifestyles of rich Chinese kids in Dubai, complete with pictures of shiny new Mercedes and Porche convertibles, jaunts with the offspring of wealthy oil tycoons and a bevy of pretty women.
Written in first person by a young Chinese man who describes himself as "a descendent of a Chinese businessman in Dubai," the post drew comments similar to those about Zhang Jiale's pictures, with many commenters criticizing the Rich 2G for flaunting their parent's hard-earned money in public.
"I emigrated to Dubai with my parents when I was small," writes the young man in the pictures. "I know everyone will call me a rich kid, dandy, or other titles people envy. Everyone can think whatever they want, it does not matter. Since I have nothing to do every day, today I wanted to post some photos of life in Dubai or write some true stories or amorous adventures in Dubai."
Another post from 2011 talks about how a group of young Chinese men were fined in Vancouver, Canada, for speeding on a busy highway in their fancy sports cars. All 13 belonged to a "Super Sports Car Club," and all were members of China's rich second generation.
They claimed that they were fined because "foreigners are jealous of Chinese people in fancy cars."
Now, here comes the juicy part …
Chinese 2G Rich Kid (Fuerdai) "Ken" Scandalous Photos Leaked Online