Kelly Brook Hot 2014 Calendar Preview
Kelly Brook Hot 2014 Calendar Preview
I never in my life bought a calendar with a babe on it, but if any of my readers want to get me a Christmas gift this year, I'd really love to hang the 2014 Kelly Brook calendar on my office wall. This is just a small preview but damn, I could look at that cover pic everyday for the rest of my life!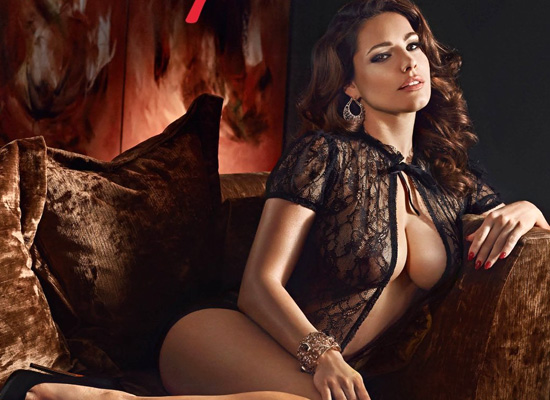 Lucy Pinder Topless "Boobiest Shoot Ever!" For Nuts Plus Outtake Photos
Here is Lucy Pinder posing topless for her "Boobiest Shoot Ever!" with her 32G boobs on display for Nuts magazine plus the outtakes. Yes, the wonderful and busty Lucy Pinderbeing sexy as always! Her nice, perky, soft and bouncy 32G tits look so lovely in this photo shoot. And to blow your mind to pieces even more you should know a UK G-cup is equivalent to a H-cup in the USA. Enjoy! Click on pictures to enlarge.

And here is a chart from wiki that that tells us that that a UK G-cup is equivalent to a USA H-cup:
Over the bust / band measurement difference and cup size.

| | | | | | | | | | | | | | | | | | | | |
| --- | --- | --- | --- | --- | --- | --- | --- | --- | --- | --- | --- | --- | --- | --- | --- | --- | --- | --- | --- |
| Difference | (inches) | less than 1 | 1 | 2 | 3 | 4 | 5 | 6 | 7 | 8 | 9 | 10 | 11 | 12 | 13 | 14 | 15 | 16 | 17 |
| Cupsize | U.S. | AA | A | B | C | D | DD/E | DDD/F | DDDD/G | H | I | J | K | L | M | N | - | - | - |
| Cupsize | UK/Austr. | A | B | C | D | DD | E | F | FF | G | GG | H | HH | J | JJ | K | KK | L | LL |